Join us for a new world-class experience showcasing the power and value of our IT/OT expertise
Dates
November 16-20, 2020
The Automation Fair? At Home experience will feature the newest solutions and innovations, the opportunity to interact with technology experts and executives, participate in engaging hands-on labs, training sessions, industry focused forums, and keynote presentations, and network with leading professionals in the field.
Event details will be available in late September. Registration will open in October.?
Training and development
The Automation Fair? At Home experience offers hands-on training sessions and thought-provoking presentations to help you conquer your industry challenges. These sessions are presented by experts from Rockwell Automation, our PartnerNetwork? members, and forward-thinking professionals. Learn how they can improve your expertise and skillset.??
View all the Automation Fair At Home sessions!
The online session catalog offers you the capability to search for sessions by type, industry, company presenting and job persona. You may also add helpful reminders to your personal calendar using the "add to calendar" function.?
Please note: session registration is required for hands-on labs.?
Industry Forums?
We're living in unprecedented times. The pace of change is fast and furious and companies across the globe are stepping up in unique ways to better serve their customers. Join us for 60-minute moderated panel discussions where leaders from your industry will discuss how they are defining, transforming, and innovating their next.

?
New technologies and solutions
Discover your next innovation
The Automation Fair? At Home virtual trade show will showcase interactive exhibits featuring the newest products, solutions and services. Experience the latest innovations first hand and talk to solution experts from Rockwell Automation and members of the PartnerNetwork? companies.
Coming Soon!?
The 2020 Exhibiting Partners and New Products and Solutions Showcase will be released in the next few days.?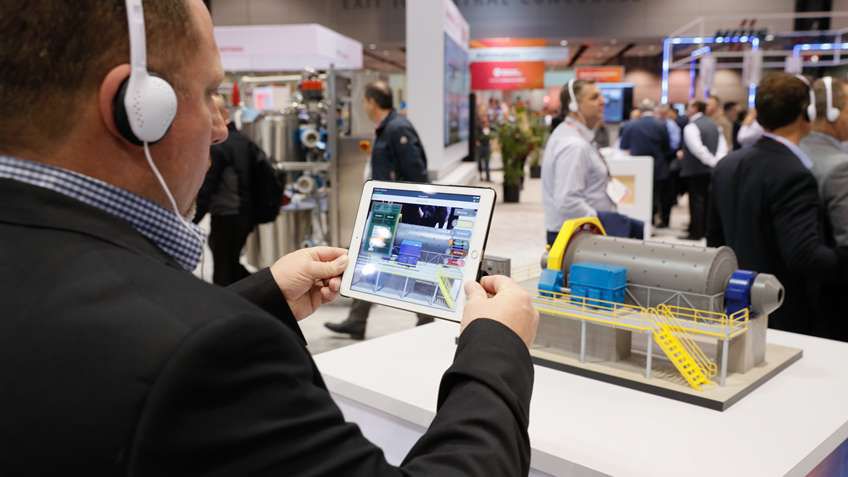 2019 Event information and resources